Dear Residents,
RE: COVID-19
With the evolving situation of COVID-19, the Town is asking everyone to stay up to date on the latest information being provided by the federal Public Health Agency of Canada and the provincial Department of Health and Community Services. The links to their websites are as follows:
https://www.gov.nl.ca/covid-19/
https://www.canada.ca/en/public-health/services/diseases/coronavirus-disease-covid-19.html
Effective 4:30p.m. on Tuesday March 17, 2020 the following closures will apply:
The Town Office will be closed to the public - staff will continue to process payments, respond to questions, etc. via telephone (469-2571) or email (tbn@personainternet.com)

Council meetings will be closed to the public

The Fire Halls will be closed to the public - firefighters will continue to operate as normal

The Frank Power Chalet, Melrose Chalet and Community Centre in Little Catalina will be closed to the public
The Town is also asking organizations in the community to consider the advice from our federal and provincial health agencies regarding social gatherings.
The Town apologizes for any inconvenience this may cause but we feel following COVID-19 protocol and keeping staff and the general public safe is our top priority.
Sincerely,
MUNICIPALITY OF TRINITY BAY NORTH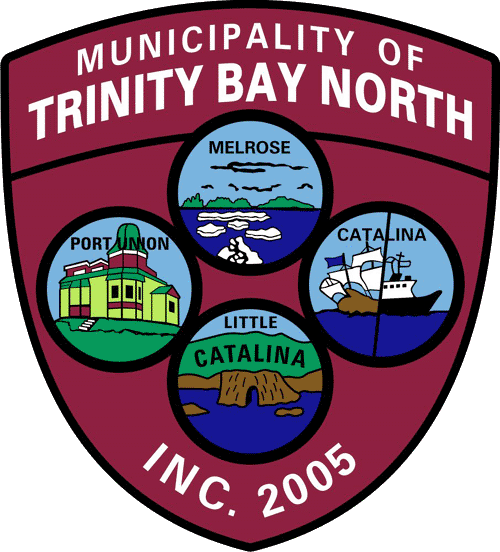 The Town of Trinity Bay North are seeking REQUEST FOR PROPOSAL for the development and use of town owned land (1 to 37 and 2 – 38 Park Road) adjacent to Look-Out Park. If interested documents can be picked up at the Town Hall. Responses to the Request for Proposal must be submitted to the town Hall by 4:00 pm March 27th 2020.
Municipality of Trinity Bay North

Public Consultation Budget 2020

Nov 27th at 4:30 pm
Town Council Chambers
Please take a look around our UPDATED website and let us know what you think.
Send us an email at info@trinitybaynorth.com
​
We too now have a Mobile Version of the site available!